一级代理 http://www.powertip.com.tw/products.php

LCD TFT 各尺寸 顶级质量
一级代理 http://www.powertip.com.tw/products.php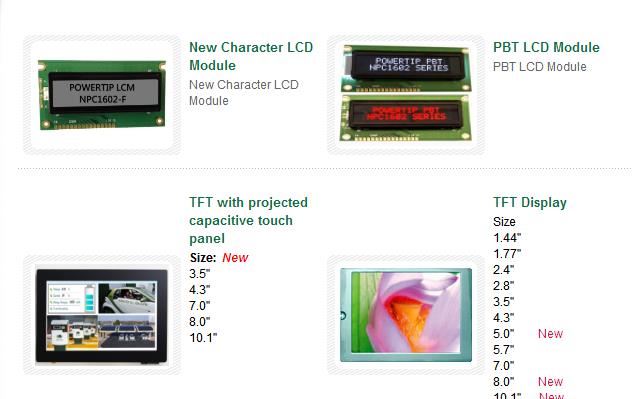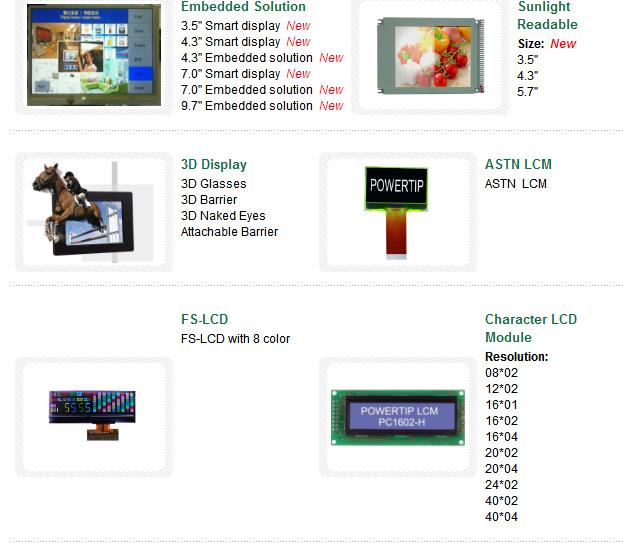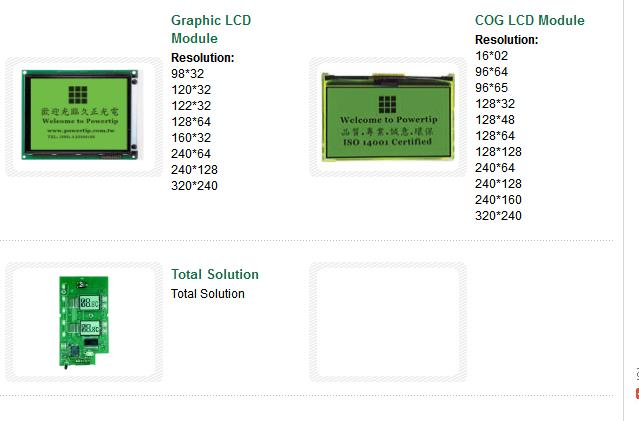 F
ounded in 1991, Powertip has grown profitably through the years to become one of the true leading manufacturers of Liquid Crystal Display(LCD) technology. Today, Powertip employs some 3,300 manufacturing and engineering personnel within its factories located in Taiwan and China. With a total of 90,200 square meters of manufacturing space, Powertip is fully equipped to handle the market needs for Color STN, chip-on glass (COG), chip-on film (COF), tape-automated-bonding (TAB), chip-on board (COB) and surface-mount technology (SMT) LCD module designs. With over 79 series (comprising over 1000 configurations) of standard LCD modules, Powertip is uniquely positioned in the marketplace today. Very few manufacturers of LCD modules can affirm this diversity of standard product.
Having achieved ISO certification for quality assurance, Powertip has earned the undaunted reputation for being an extremely aggressive and innovative leader in today's highly competitive World market. This has been largely achieved as a result of Powertip's uncompromising code of ethics with their ongoing development of global business partnerships. Powertip consistently strives to offer customers "total solutions" to their requirements, while at the same time, provide unparalleled engineering and customer service support.

Through a sophisticated network alliance of representative, agent and distribution channels Powertip has thousands of customers number in the thousands spread across America, Europe, Australia and Asia.

Powertip is headquartered in Taichung City, Taiwan with manufacturing facilities located at this headquarters as well as Dongguan and Zhenjiang, China. As the rapid development and reform of the economy and reform in China, Powertip anticipates future expansion of its factories in both Taiwan and China to meet the ever-increasing customer base and demand for our products.

Powertip is prepared to meet your requirements for your next LCD module design. We are committed to meeting your product needs with consistent quality and on-time delivery at a very competitive cost, Powertip is the renowned choice.